Winner
of Vauxhall Fashion Scouts, 'Ones to Watch',
Malene Oddershede Bach's
colourful rendition of Spring/Summer 12 is a captivating collection of excitement and energy.
Born in Denmark, the young Dane moved to the UK almost eight years ago to study fashion at Middlesex University. Having firmly settled in the creative and cultural scene, that is London, the flourishing designer's talent has not gone a miss in the industry, and subsequently gained fashion credential as Assistant Fashion Designer at Preen by Thornton Bregazzi to move on to create a brand that has everyone talking.
Inspired by neon-lit nightlife of Tokyo at the heart of Gaspar Noe's, 'Enter the Void', Malene's 14 piece collection magnifies a flurry of exquisite colours – electric pinks, canary yellows and opulent turquoise with a flash of black throughout.
Images courtesy of blinklondon.com
With a strong focus on textiles and textures, invisible to the naked eye, the obtrusive use of psychedellic prints - from the scales on a butterflies wings, were clear influences of nature and surrounding environments.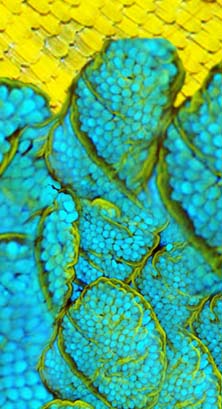 Image courtesy of malebeoddershedebach.com
What has become her signature looks of unusual cut-outs,
digital prints
and leather pieces with sculpted shoulder and misplaced arms were a direct link with science fiction horror film 'Videodrome' by David Cronenberg.
Image courtesy of pushitmagazine.com
Image courtesy of retoxmagazine.com
Image courtesy of businessoffashion.com
With a vibrant vivacious colour palette, unusual cut-outs and digitised prints, the London based designer's signature style has already gained a strong following from celebrities alike.
Image courtesy of Malene Oddershede Bach facebook.com
Between freelancing as a pattern cutter and working full-time in the city of London, as a Creative Consultant, Malene work ethic is something to admired and clearly inspired by the different environments she finds herself in.